EC-UNDP Joint Task Force
on Electoral Assistance
have partnered in more than 50 countries and nearly 200 projects to provide technical assistance in the field of elections.
Jointly, we strive to provide effective and sustainable support to establish and reinforce democratic institutions and processes world-wide.
NEW-YORK
EU-UN Joint Photo Exhibition "The Power of Democracy"
NEPAL
EU Ambassador in Nepal Veronica Cody inauguration speech on World Press Freedom Day 2019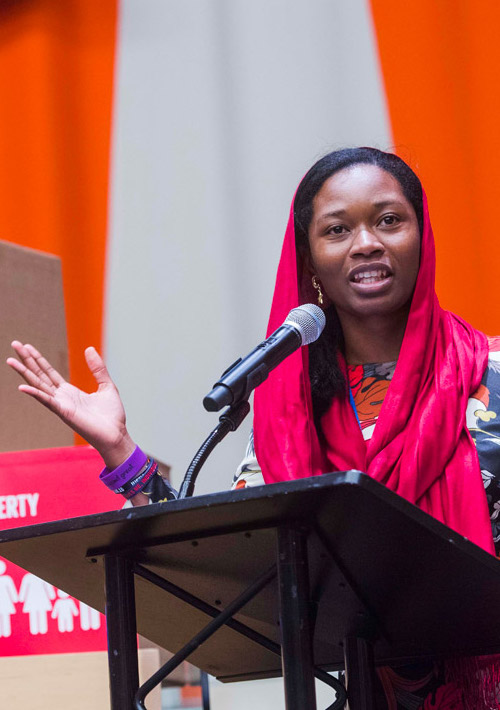 NEW ELEARNING
Youth Participation in Electoral Processes
electoral assistance projects on which EU-UNDP have jointly worked
countries in which the EU and UNDP have provided joint electoral assistance
million € allocated by the EU towards joint electoral assistance projects
Assisting UNDP Country Offices and EU Delegations in formulation, implementation, monitoring and evaluation, as well as in drafting of the narrative and financial reporting.
Establishing and maintaining dedicated websites for all EC-UNDP joint electoral assistance projects, and organizing kick-off trainings at the inception of each project.
Organizing high-level conferences, workshops and trainings on election-related issues in order to share best practices and lessons learnt.
Producing several publications and e-learnings on elections.
Serving as an early warning mechanism for the partnership, maintaining close contacts with the EU Delegations, UNDP Country Offices, regional hubs and headquarters to identify any potential issues and addressing them as early and effectively as possible.
"Our colleagues from UNDP are doing really a great job so that everything is in place for the election day"
Piotr Switalski,
Ambassador and Head of the EU Delegation to Armenia
(on the parliamentary elections in Armenia)
"The friends of Guinea, especially UNDP and the partners […] spare no efforts for democracy"
Adboulaye Koman,
Acting chairman of the Court of First Instance,
Guinea