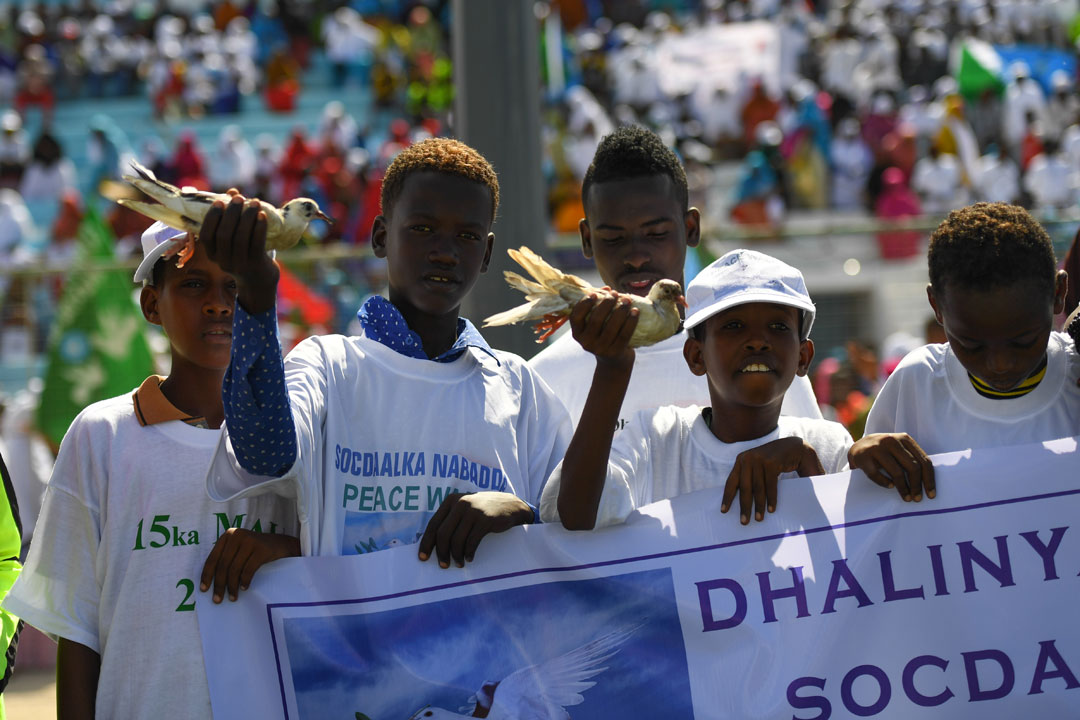 On 7 April, the first Youth4Peace online consultation has been launched in order to gather inputs from young people and other stakeholders on a wide range of topics, related to youth and peacebuilding, in the framework of the UN Security Council Resolution 2250 on youth, peace and security. Participants are expected to share their ideas and opinions on the role youth should play in building and maintaining peace in our societies.
From 19 May to 8 June 2017, the Youth4Peace Global Knowledge Portal launched consultations specifically focused on the nexus between youth political participation and peacebuilding. The guiding thread of the discussions consists in the potential increased youth political participation can have in contributing to more peaceful and inclusive societies.
This topic is the third in a series of five which include: 1) The role of young people in preventing violent extremism; 2) Young people's involvement in peace processes; 3) Young people's participation in peacebuilding throughout the electoral cycle; 4) The role of education in peacebuilding; 5) Gendered dynamics of youth peacebuilding.
The discussion focuses on 4 questions:
What role are young peacebuilders playing throughout the electoral cycle (before, during and after elections)?
How can they best contribute to peaceful elections and political participation?
What are innovative youth-led initiatives, formal and informal, to enhance youth political participation?
How can young people's role and influence in decision-making be enhanced?

How to take part to the consultation?

[one_half]


[/one_half]
[one_half_last]
Go to the Youth4Peace Global Knowledge Portal and select "Topic 3"
You can sign-in, or sign-up if you are not a member (free of charge). As a member, you will be able to comment on any discussion, connect with other Youth4Peace members, join groups, etc.
If you prefer to keep your responses confidential, use a nickname when creating your profile, but please include your age in your response for statistical purposes and analysis.
[/one_half_last]

These e-Consultations are being coordinated by the United Nations Development Programme (UNDP), the United Nations Peacebuilding Support Office (PBSO), Search for Common Ground (SfCG) and the United Network of Young Peacebuilders (UNOY), working together through the inter-agency Working Group on Youth & Peacebuilding.