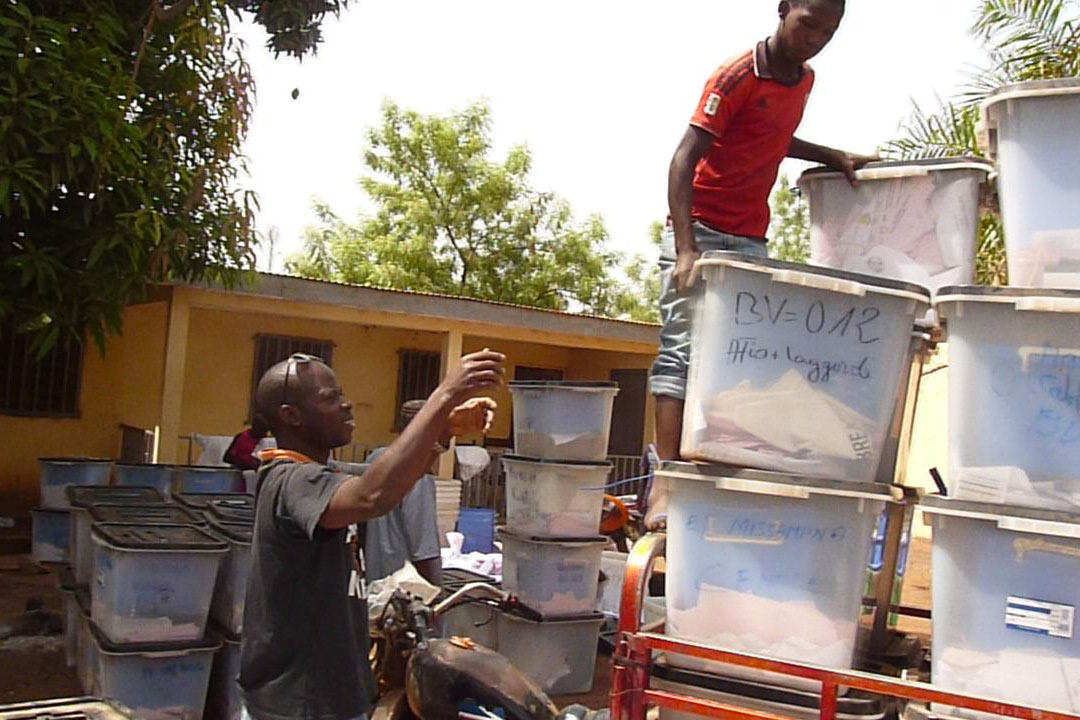 UNDP and its partners are providing assistance to make the field offices of the elections commission (CENI) operational.
On 31 March 2017, the 87 newly nominated members of the CEPI (Commissions Electorales Prefectorales Independantes) and the CESPI (Commissions Electorales Sous-Prefectorales Independantes) took an oath in Kankan, Guinea.
These field branches of the CENI (Commission Electorale Nationale Independante) will play a key role in organizing the next communal and local elections.
Through the PACEG (Projet d'appui au cycle electoral de la Guinée) UNDP, in partnership with the European Union (EU) and additional funding from Japan and France, is continuing to support the electoral process beyond the presidential election held in October 2015.
As part of that support and at the request of the CENI, the PACEG will, among other things, provide technical and material assistance to the CENI field offices.
The technical assistance will consist in deploying United Nations Volunteers (UNVs) to the various offices of the CENI. Nine international electoral experts specialized in logistics and electoral operations have already arrived in Guinea.
They have been deployed in the eight regions of the country, where they will remain at least 6 months to support the branches of the CENI.
Ayouba Moumié Mbouombouo, from Cameroun, is one of these experts.
He studied at the Kofi Annan University in Conakry and is enthusiastic about serving in Guinea:
"I am very pleased to return to Guinea which I consider as a second home. It is of great importance to me to be part of the team that assists the Independent National Electoral Commission in strengthening and consolidating democracy by setting up local elected representatives, credible elections in line with international standards".
In addition to the 9 international UNVs specialized in logistics and electoral operations, the PACEG will soon recruit 38 national UNVs who will be deployed within the CESPIs and CECIs in the 33 prefectures of the country and the 5 municipalities of Conakry.
With regards to the material assistance, the PACEG responded positively to the request of the CENI and provided the CESPI with computer equipment so that the Commissions can carry out their mission.
Abdoulaye Koman, Acting Chairman of the Court of First Instance who presided over the ceremony, commended "our friends, especially the UNDP and the partners, who are sparing no efforts for democracy [in Guinea]".
---
The PACEG (Guinea Electoral Cycle Support Project) aims at providing assistance to strengthen the organizational, technical, financial and operational capacities of the main Guinean stakeholders involved in the 2015-2017 electoral process.
The objective of the actions proposed by PACEG is to enable a credible, inclusive and peaceful electoral process to be conducted in accordance with international standards through supporting electoral operations, civic education and communication, as well as strengthening national capacities for electoral processes management.
The project is funded by the European Union (EU), Japan, France and UNDP.