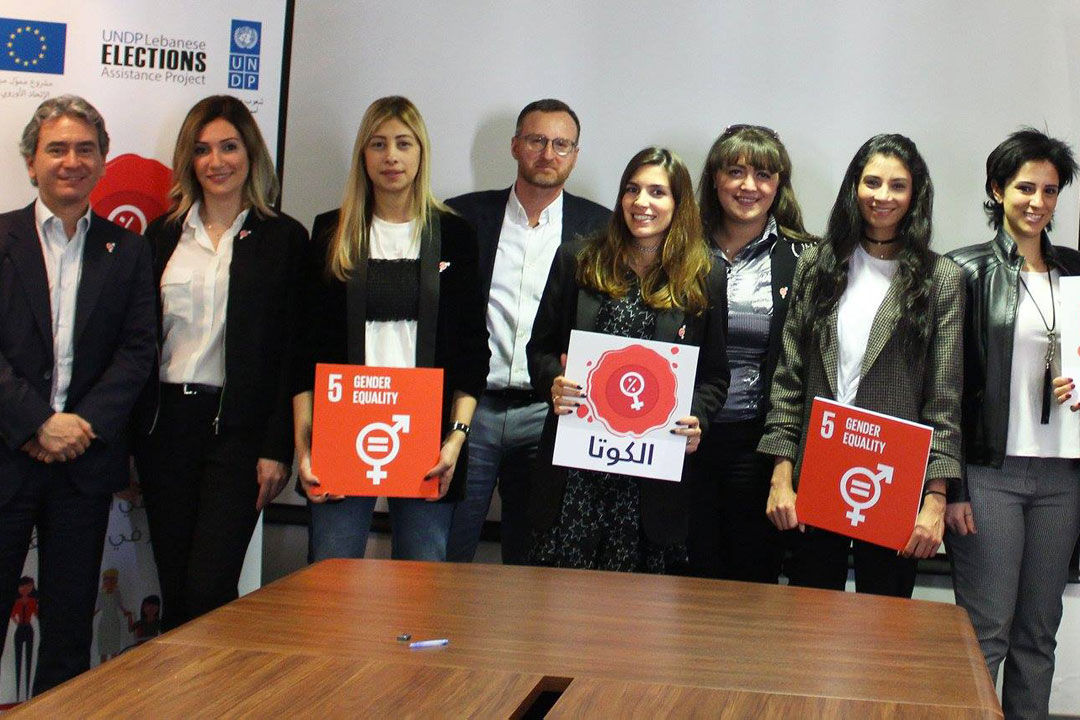 On the occasion of International Women's Rights Day, the UNDP Lebanese Elections Assistance Project (LEAP) launched the Gender Quota toolkit "The Participation of Women in Political Life / Quota & TSMs" on 9 March 2017 in the presence of LEAP partners and UNDP colleagues.
During the launching event, LEAP presented this toolkit which included a guide in Arabic and English on "The Participation of Lebanese Women in Political Life / Quota & TSMs".
It includes an overview of women's political participation in Lebanon and a comparison to other Arab countries.
In addition, the brochure comprises figures and infographics about women participation as candidates, members of parliaments and ministers.
The Quota toolkit also includes a short animated movie with the same content using 2D animation and illustration including four short animated clips as follows:
The knowledge toolkit aims at building understanding among Lebanese stakeholders and especially political decision-makers on the range of possible temporary special measures that can be adopted to encourage and increase women's participation in elections, including but not limited to quota.
This will also help in increasing knowledge and awareness of the scope of Temporary Special Measures (TSMs) and building capacity to advocate for affirmative actions.
This toolkit was developed and produced by LEAP and will be used during trainings and information sessions to be held in different Lebanese governorates.
The toolkit will be disseminated on social media platforms and animation clips to outlets and Lebanese TV channels to reach out a broader public.
---
UNDP Lebanese Elections Assistance Project (LEAP) is a project funded by the European Union (EU) which aims at strengthening the institutional capacity of the national institutions and stakeholders in terms of electoral management and administration, in accordance with the international standards.
LEAP is providing electoral assistance in an electoral cycle approach focused at developing the capacity of national stakeholders for the conduct of credible, periodical, transparent and inclusive elections in Lebanon, strengthen public confidence in the electoral process and, by this, contribute to the democratic consolidation in the country.