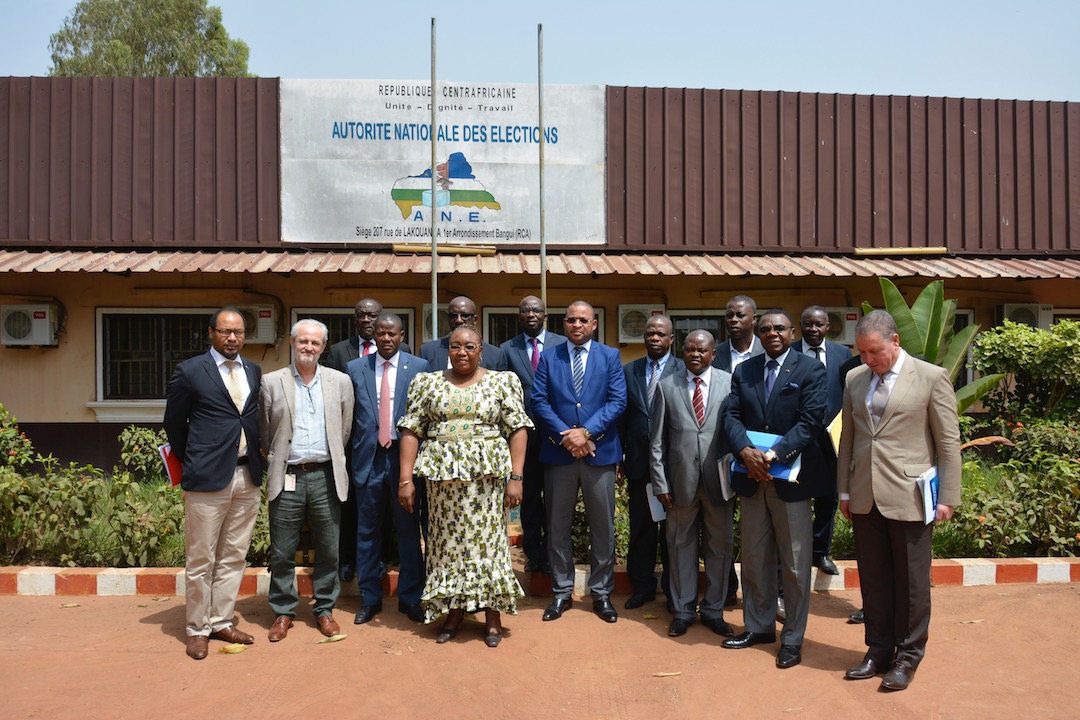 The joint EU-UNDP Project to Support the Electoral Cycle in the Central African Republic ("Projet d'Appui au Cycle Electoral Centrafricain" or PACEC) officially came to an end on 17 February 2017 at the last session of the Steering Committee, attended by the Minister of Interior, Public Security and Territorial Administration, Cabinet Directors from the Ministry of Finances, as well as the representatives of the EU, France and Morocco.
The project, funded mainly by the European Union, France, UNDP, Cameroun, Republic of the Congo, Gabon, USAID, Morocco, the African Union, Italy, UN Women and Luxemburg provided support to the key electoral events during the transition period, including the constitutional referendum, presidential and parliamentary elections.
The referendum, which after certain delays was finally held on 13 December 2015, led to the approval of the new Constitution by 93% of the voters.
The parliamentary and presidential elections that followed ushered the new parliament and president, formally bringing to an end the interim government established in 2014.
The project, operating under MINUSCA (UN Multidimensional Integrated Stabilization Mission in the CAR) and the mandate of the Integrated Electoral Assistance as set out in the Security Council resolution 2217, provided essential logistic and capacity building assistance to the national stakeholders.
This included, among other challenges, the registration of more than 1.9 million voters. It is also significant to note that the project has supported the organization of 8 elections all together far more than the 3 planned initially.
For more information, see the resources and results achieved ("cadre des ressources et des résultats achevés") and the minutes of the last Steering Committee meeting.